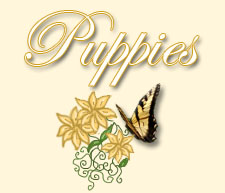 Oh, to live the life of a puppy, without having a care in the world;
Able to explore every blade of grass and hunt down every little critter.
With the sun on his back and the earth under his paws,
What a joy to behold; this innocent little soul.
Roseann Fucillo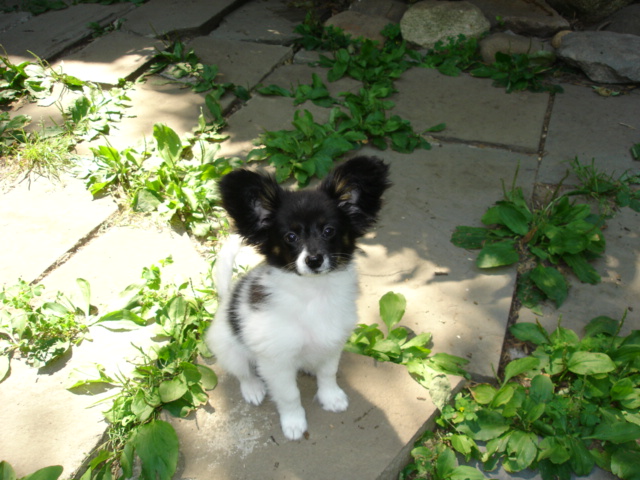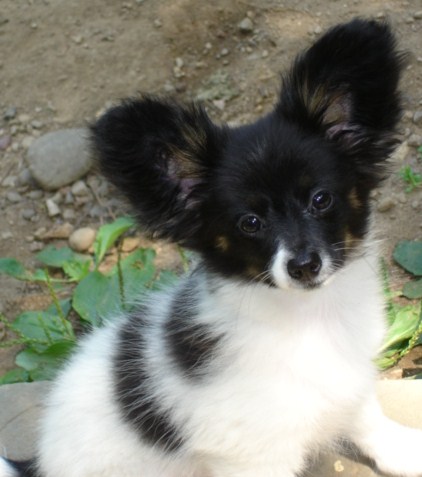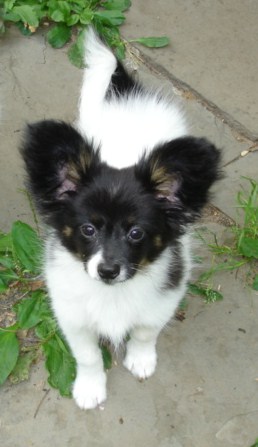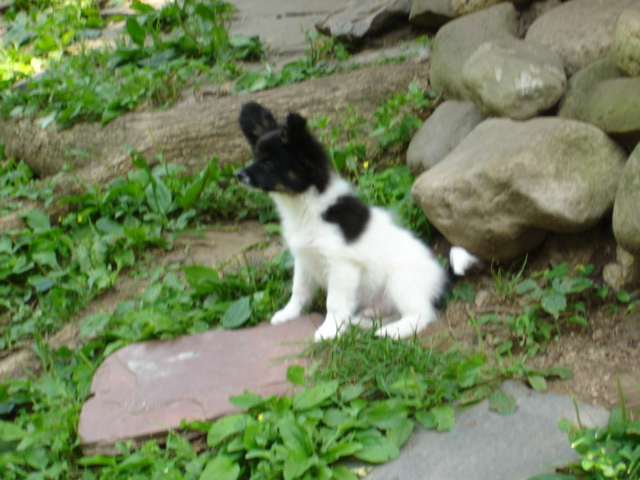 Here is "Zak, " Cilloette Jumpin' Zak Flash's photos that were taken when he was just three months old. He is now living happily in Florida, owned and loved by Kathleen Kreider and is learning agility.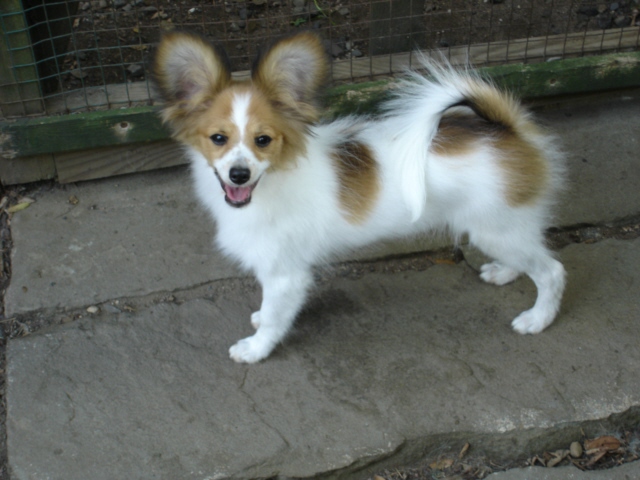 "Bryce" is now enjoying his new home with Kim and Kristan Caswell.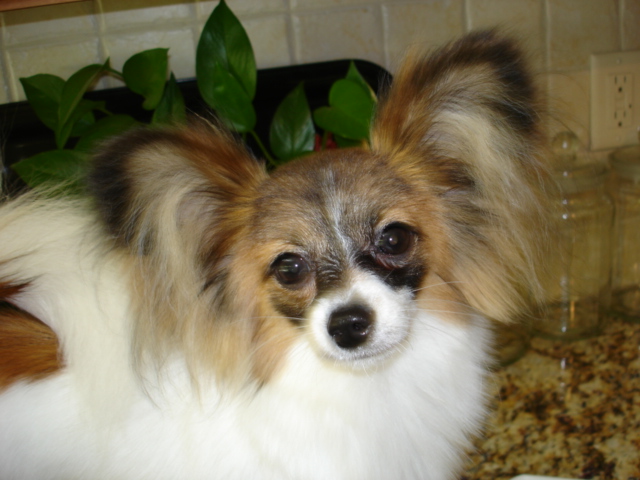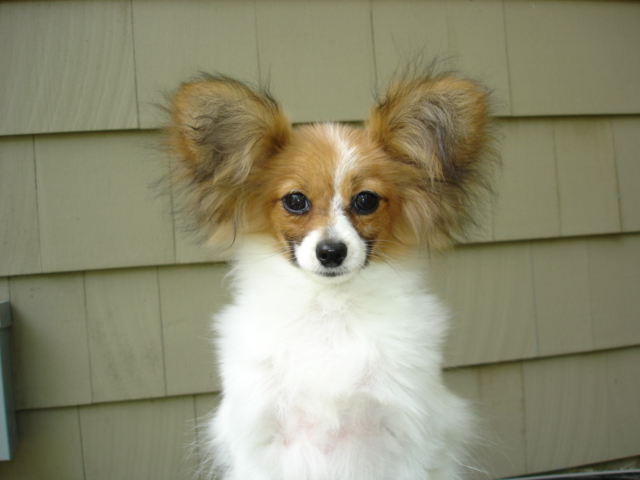 "Tessa" on the left and "Shiloh" on the right are littermates. Tessa is owned and loved by Patricia Osborne and family. Shiloh is Can. Ch. Cilloette Top Secret, also AKC pointed. He is co-owned with Patricia Molicard of Canada.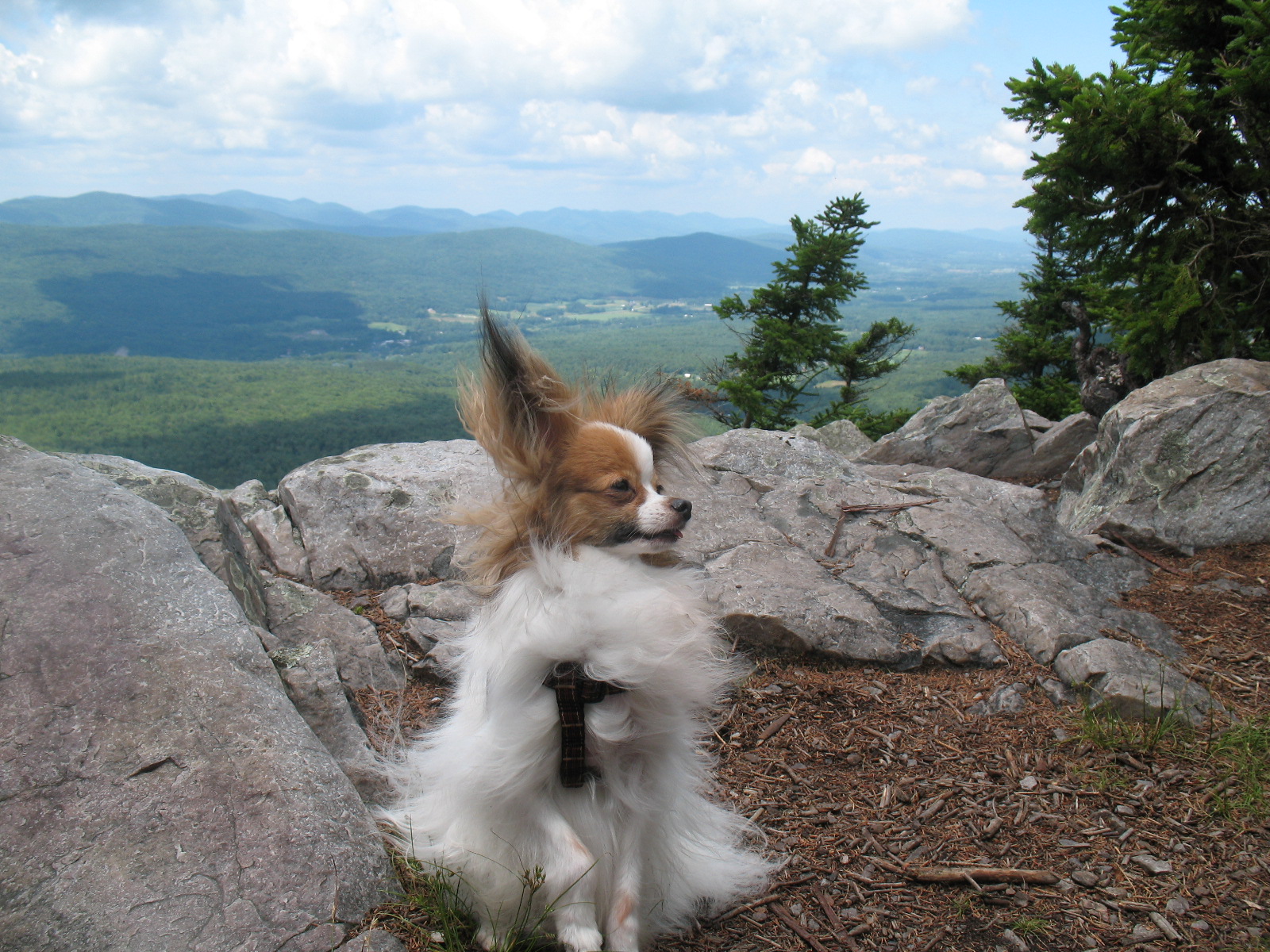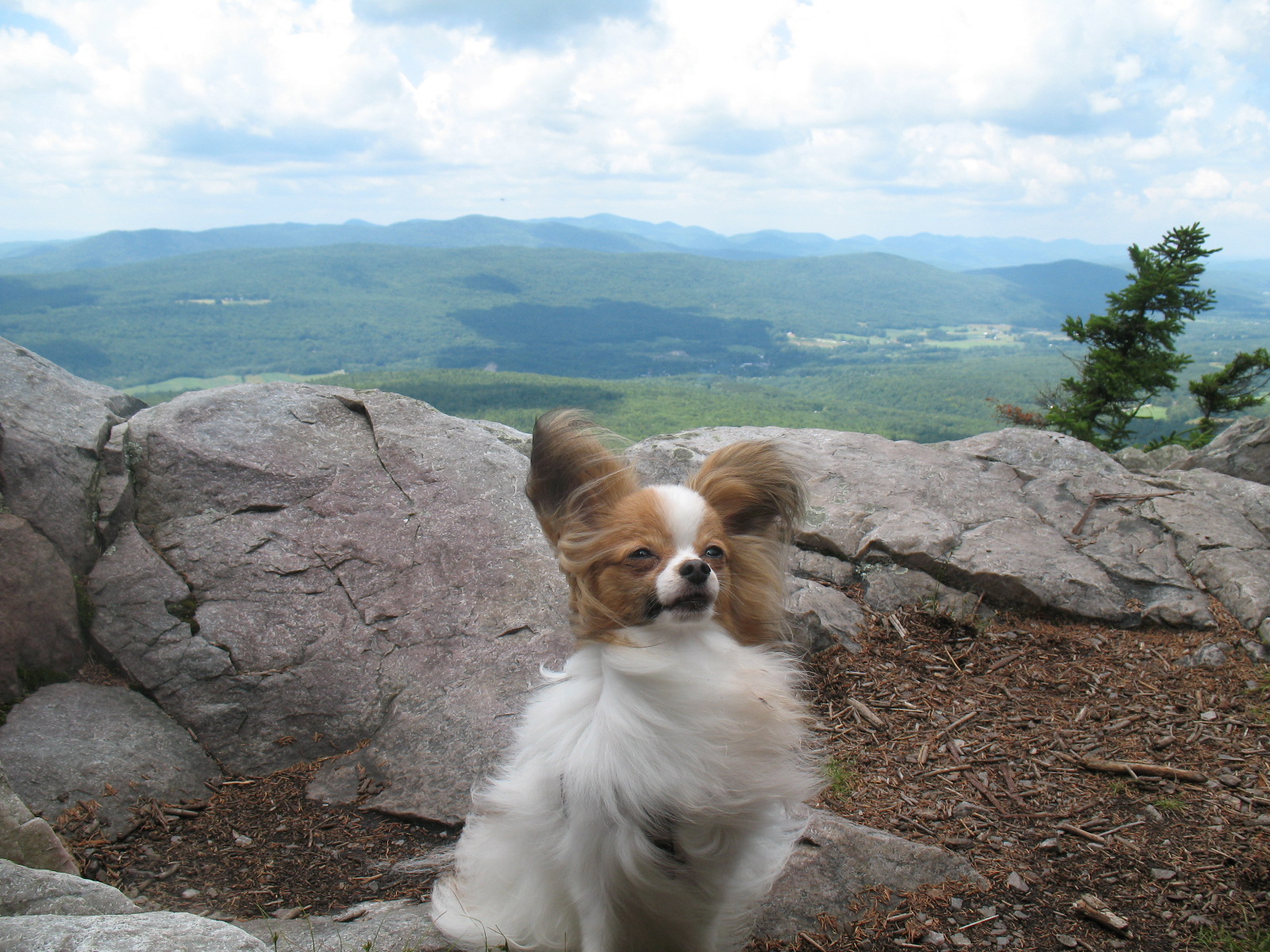 No, "Ty" is not having a bad hair day! He is at the summit where he loves to go hiking with his owner, Jan Degan.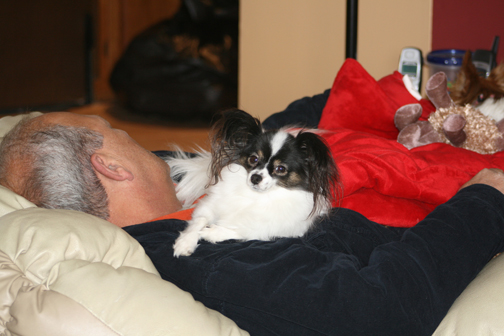 Dianne Struble tells me how contented Brooke is guarding her "Daddy." You can see a little twinkle in her eyes!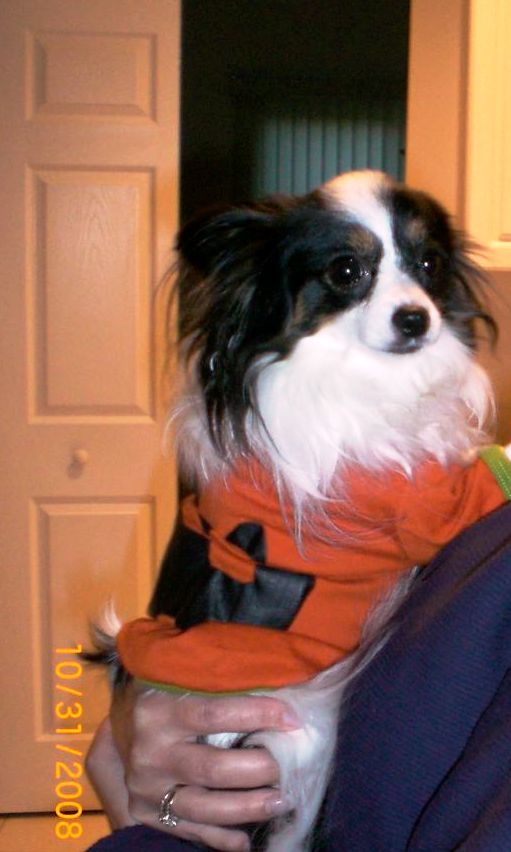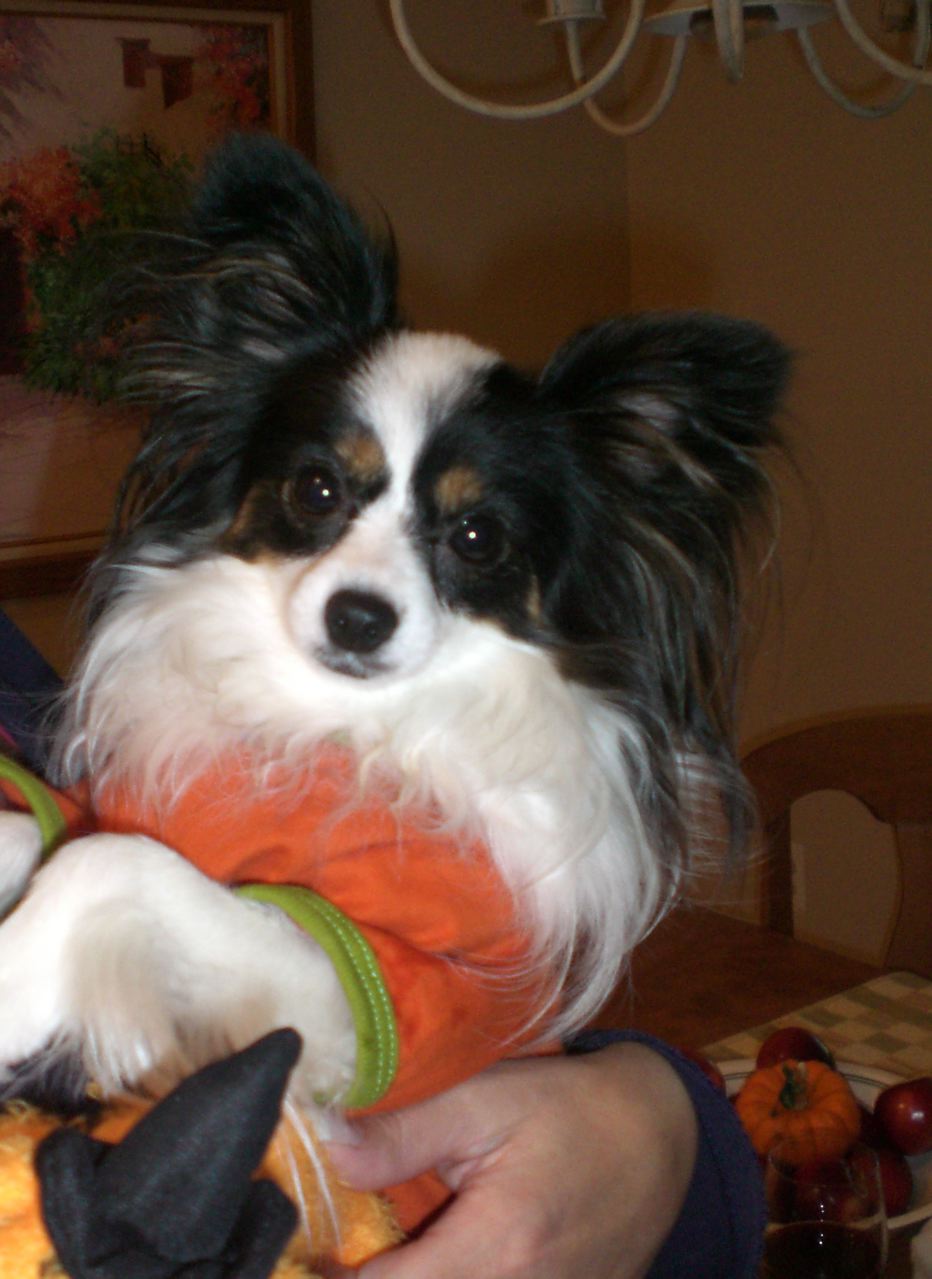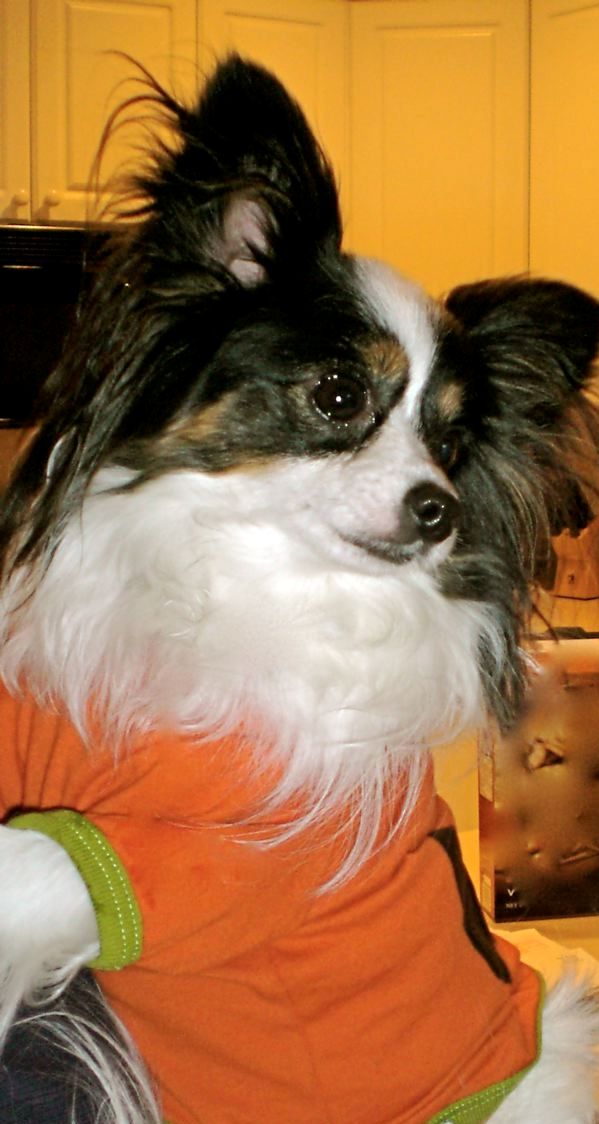 This is "Chloe," Cilloette Precious Secret, owned and loved by Ellen and Emily Price and family, wearing her Halloween 2008 costume!

Munchkin Garrett Coyle visiting with Santa, is loved and owned by Fran and Don Coyle.

Cilloette Emmy, formerly Vayda, is now enjoying life in the big city

with her new owner, Carolyn Volpe.

Please note:
All photos and information on this website are the property of Cilloette Butterflies.
No information herein shall be copied or used without the written permission of Cilloette Butterflies.

Contact us at cilloette@yahoo for further details.